From healthcare, to data centers, to education or any other industry where power failure is not an option, let us help you design a solution for your critical power needs. With a wide array size, fuel options, and site flexibility, we have products that meet the most stringent standards – complying with NFPA 99, NFPA 110, and all other appropriate national and local regulations.
GASEOUS GENERATORS
ENGINEERED SPECIFICALLY FOR STANDBY POWER
Applying gaseous fuel to standby power systems takes advanced engineering expertise to ensure reliability, less maintenance, and long life. That's why Generac builds its spark-ignited engines from the block up; adding the fuel system; hardening the valves and seats; adjusting engine timing – that dedication and expertise has made us the leader in gaseous-fueled standby generators, with the broadest line of standby solutions in the industry.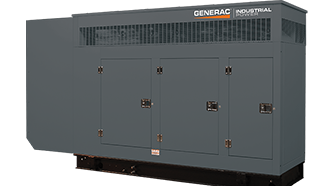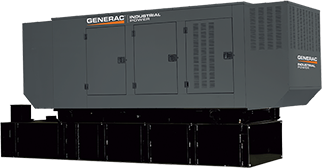 DIESEL GENERATORS
A POWERFUL CHOICE
Diesel generators are an outstanding choice for industrial applications where regulations call for on-site fuel or where heavy duty, high kW power is needed. To provide the right solution and more options for heavy-duty backup power, Generac identifies and pre-qualifies diesel engines proven in real-world applications under adverse conditions. Then we combine them with other major components designed and manufactured by Generac in a vertically integrated environment ensuring the highest reliability and performance.
BI-FUEL GENERATORS
ONE ENGINE, TWO FUEL TYPES – THE BEST OF BOTH
Generac Bi-Fuel™ generators start on diesel fuel and add natural gas as load is applied, until the unit runs primarily on natural gas. The natural gas provides extended running times not available on diesel-only generators. It also allows for reduced on-site diesel fuel storage, which means a smaller footprint and reduced diesel fuel maintenance. Generac Bi-Fuel generators have the added benefit of being EPA compliant from the factory—the only bi-fuel systems on the market that can make such a claim.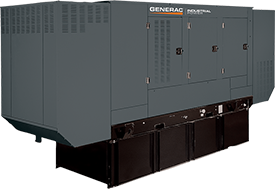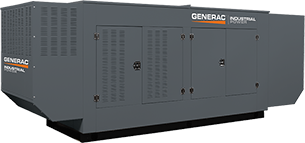 MODULAR POWER SYSTEM (MPS)
AN INTEGRATED APPROACH TO GENERATOR PARALLELING
Generac's MPS offers an integrated approach to generator paralleling. Historically, combining multiple gensets was a complicated business requiring expensive paralleling switchgear. The Modular Power System (MPS) combines smaller diesel gensets in a side-by-side, parallel arrangement, using integrated automatic transfer switches and integrated on-board controls. This can result in cost savings by scaling up output at a significantly lower cost than using traditional non-integrated switchgear – typically 20% – 30%.
GEMINI
MORE POWER – SMALLER SPACE
When space is at a premium and reliability is critical, Generac's Gemini Twin Pack is the answer. Gemini combines the output of two 500 kW generators packaged inside a single weather resistant and sound attenuated enclosure using Generac's exclusive PowerManager control system. The result is 1000 kilowatts (1mW) of power in a space up to 40% smaller when compared against a single engine genset.